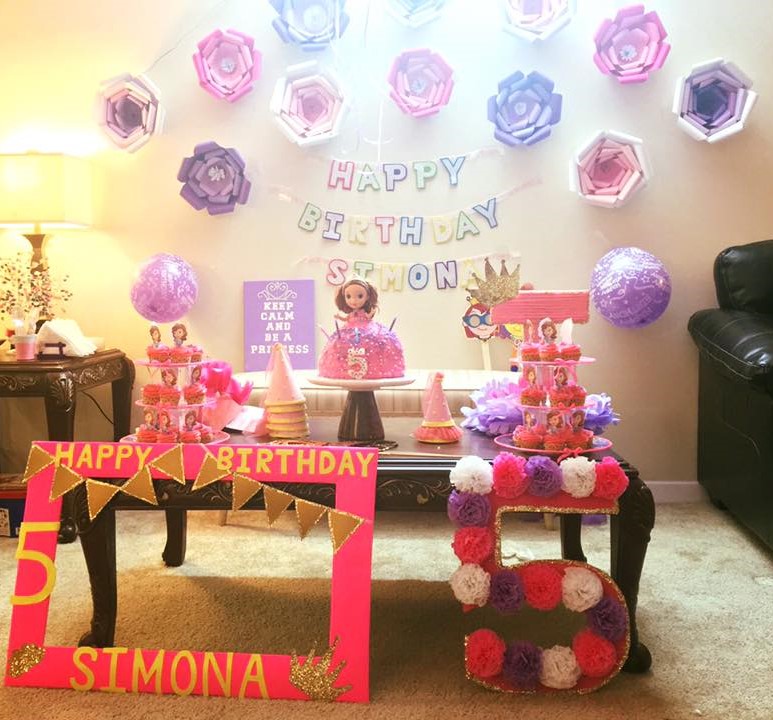 Miss S loved watching Sofia The First for a long long time. So when we were about a month away from her 5th birthday, she made it very clear she wished for a Sofia themed birthday party. I love it that my girl knows exactly what she wants, so no last minute surprises or demands for me.
Now, this is the first ever themed party I have planned and I toiled for over three weeks for this to happen and work exactly how my birthday girl wished it to be.
Here it goes! All purple and pink and princessy!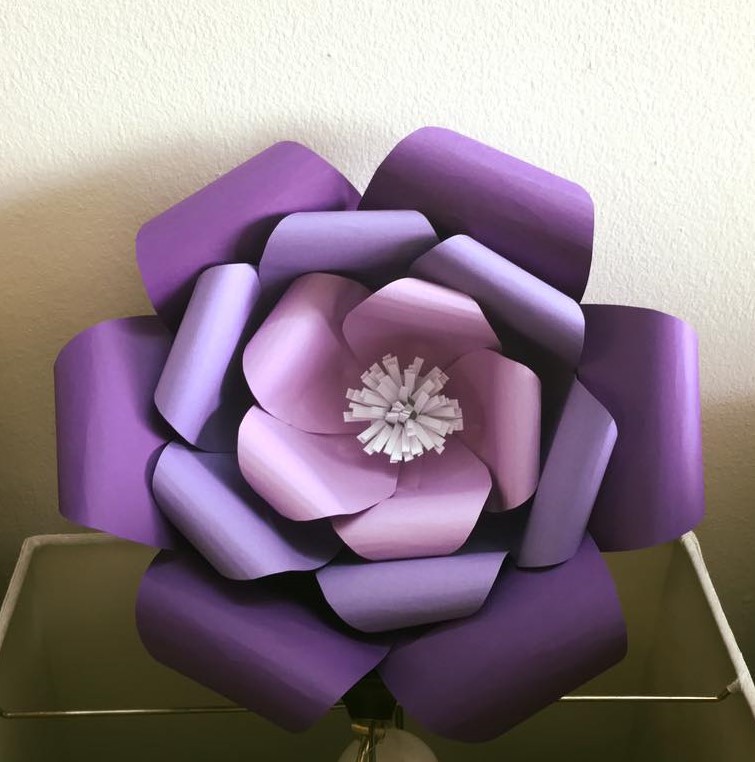 I made several of these card stock flowers in different shades of pink and purple for the backdrop.
A perfect princess party requires perfect invites.
Our little party guests were thrilled to receive these handmade ball gown invites made with card stock, a little bit of tulle and glitter.
A welcome sign for our Royal Guests!
I also made a few photo props for the kiddos to have fun with.
These princess party hats were charming and fit for the giggly little girls.
A crowned initial table decor (My baby's nickname is Tia!) made with tissue flowers and lots of yarn and glitter.
The number 5 photo prop served as a fun table decor too!
A canvas art with a princess quote that Miss S made with a little help from me
The picture frame prop was the most used one.
I got a few wooden props from the craft store and painted them with acrylics and added some glitter. So much fun to pose with!
No party is complete without a pinata. I made this Sofia Pinata, filled it with goodies and put lots of strings so each child got to hold onto one and they all pulled open the pinata together!
By far, it was the most fun moment of the party!
I wish I had some nice pictures of the Sofia doll cake and princess cupcakes I made.
My little girl was smitten with the princess Sofia inspired birthday gown I made for her and it was amazing to see her dancing and twirling in it.
Find out more about the dress here Princess Sofia Inspired Birthday Dress
The party was a huge success and at the end we had a very euphoric 5 year old with lots of fun and sweet memories.