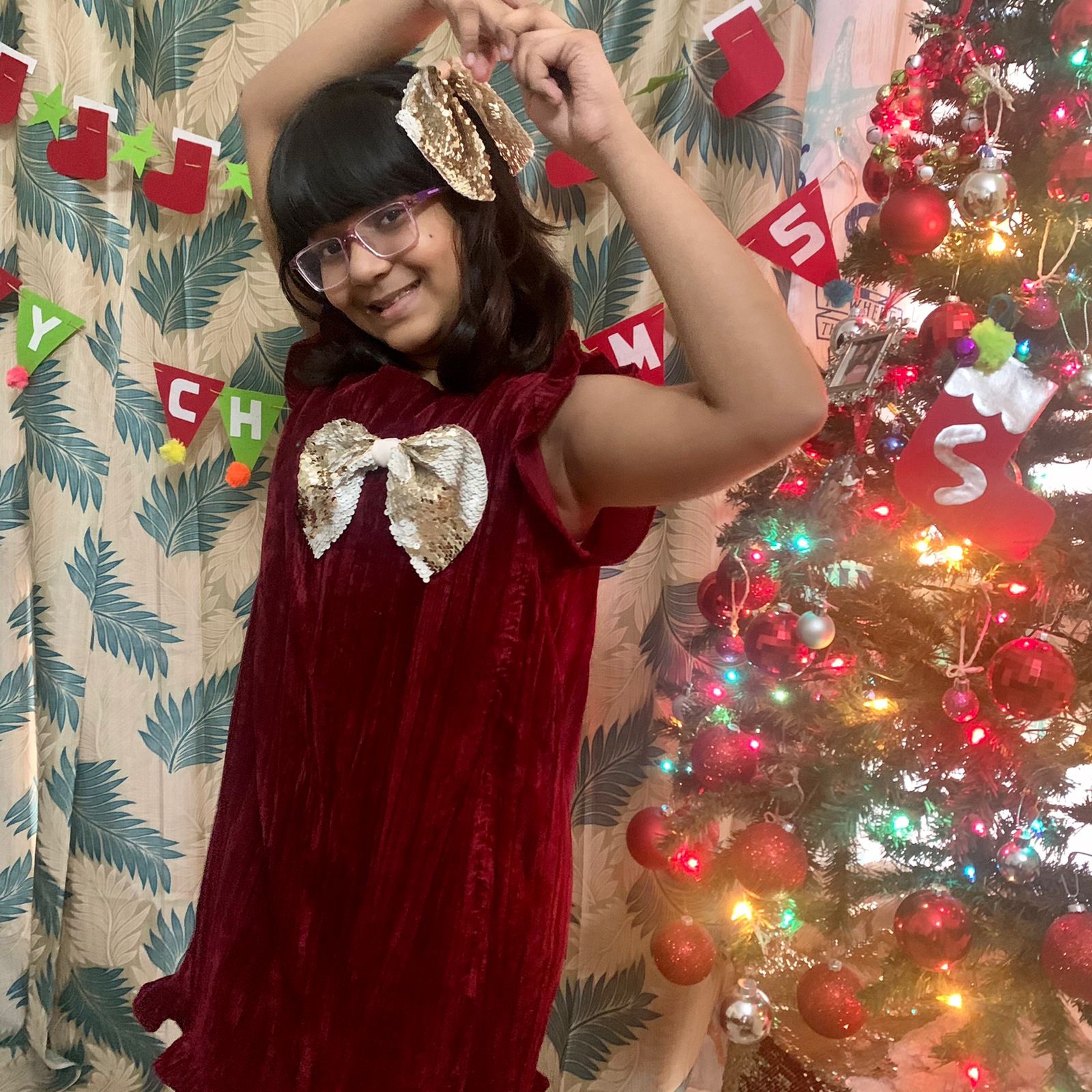 Last Christmas, we couldn't invite friends over because of the pandemic. Nonetheless, we had our little celebration at home with a small tree, cookies and of course a special new dress.
This velvet pleated fabric I found at my local fabric store was the perfect christmasy red and cozy for Delhi winters. This is a very simple a-line cut with butterfly sleeves. The small pleated fringe at the hem brings the whole dress together in a very adorable manner. Easy to put on and so comfortable.
I fashioned two angel wing bows out of some sequined fabric and used one on the dress and attached one on an alligator clip for the perfect hair accessory.
This year we baked and decorated a gingerbread cookie house. Our first attempt which turned out to be a lot of work and a lot of fun! Comfortable in her new attire and fuzzy with happiness, Miss S had a perfect day, filled with love and laughter.