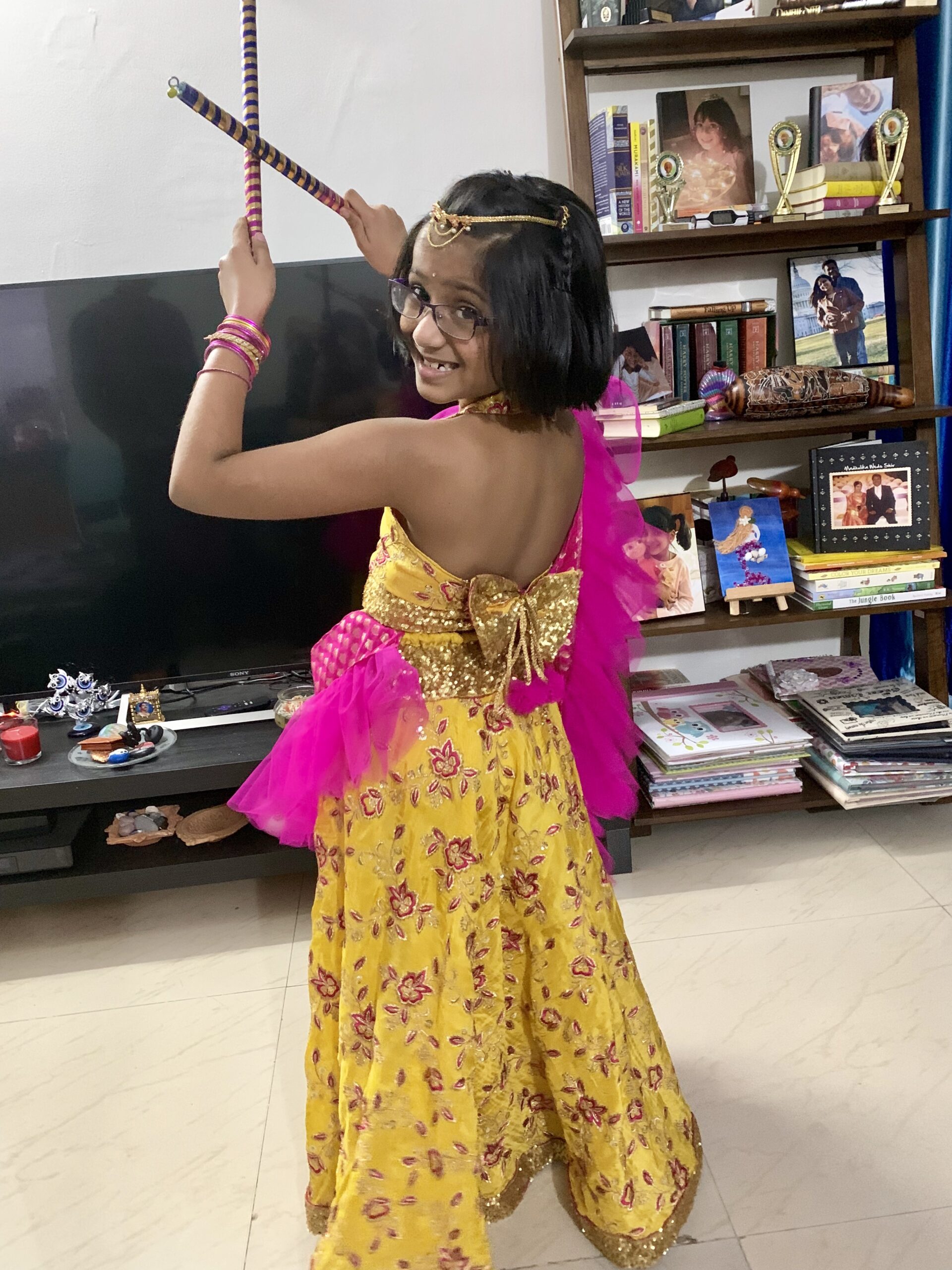 2019 Durga puja, and only one ask from Miss S – a new lehenga set. Being new in the city, I googled and found a local fabric shop with a wide collection and decided on this beautiful silk embroidered fabric.
And so with a very excited 8 year old in tie, I set about sketching, measuring and cutting. The skirt is a full circle with a panel of a contrast brocade fabric.
The top is a halter neck with a bow back. I've reused the sequined lace from an old lehenga set here and the minimalist in me feels so proud!
Paired with a pleated dupatta made with brocade fabric and lots of tulle, this attire has all the sparkle required for the festivities.