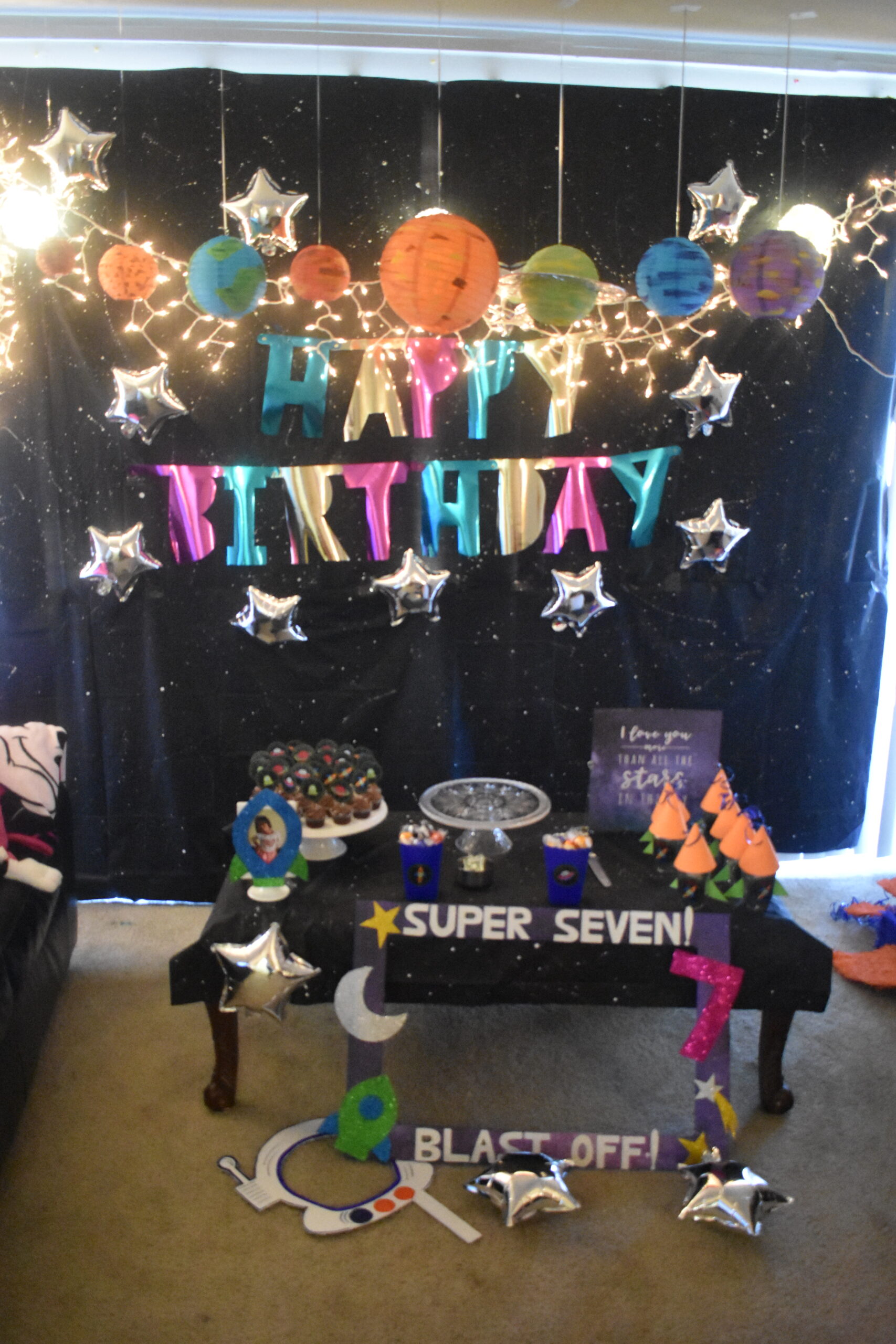 Little Miss S has always been fascinated by the moon and stars. And constellations amaze her. She often spends late evenings in the balcony with her dad looking at them. As her seventh birthday approached, a space themed party was all she talked of and of course mommy got to work!
For the backdrop I decide to spray paint with white acrylics on black table covers. Miss S and her friend were happy to do this for me. They made a fun evening activity out of it! Next I painted Chinese lanterns to resemble the planets. Some store bought foil star balloons and fairy lights and a very helpful daddy to put these all up. Our backdrop was ready!
A frame photo prop is always the most used one in every party. And every kiddo was extremely happy to pose with it.
Another popular photo prop this year was the astronaut helmet. It was hilarious to watch the children squeeze their heads to fit in it together.
The rocket shaped piñata filled with miniature goodies was everyone's favorite!
With happiness and love around her, Miss S truly had a blast as she turned seven that beautiful evening.